UVO is Kia's free information system. This technology helps improve the safety and leisure of every drive. Many outstanding features are included in Kia vehicles big and small.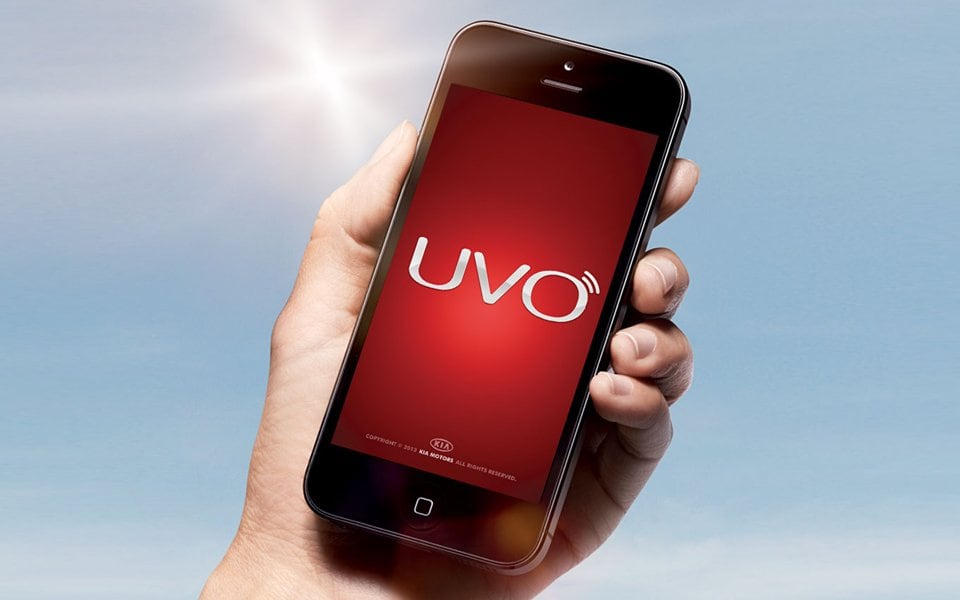 Features
911 Connect. If a serious accident occurs, this aspect can call 911 and even give them your Kia's location. 911 Connect does this by detecting if and when an airbag is released due to impact. 
POIs (Points of Interest). UVO teams up with Google Maps to take note of frequently visited places to make future navigating faster and easier. 
Parking Minder. This feature helps you find your Kia vehicle when you've forgotten where you parked (again). 
Diagnostic Services. This feature can schedule service appointments and run its own diagnostic checks. 
Voice Recognition. Using this addition makes it possible to make phone calls and change songs without pushing a button.
Rear Camera Display. This backup camera has guides and gauges to help you approximate how far away you are from vehicles and other objects. 
Aux Input. While this feature may seem basic, it's a necessity for almost every driver. 
Roadside Assist. Flat tires are quick fixes with this technology by contacting a roadside assistance agent if needed. 
The best place to experience all of the great qualities about My UVO is Young Kia in Layton. This technology is just one more feature that makes Kia's unbeatable vehicles. While the cars themselves don't differ much dealership to dealership, the experience at Young Kia is something that just cannot be replicated.