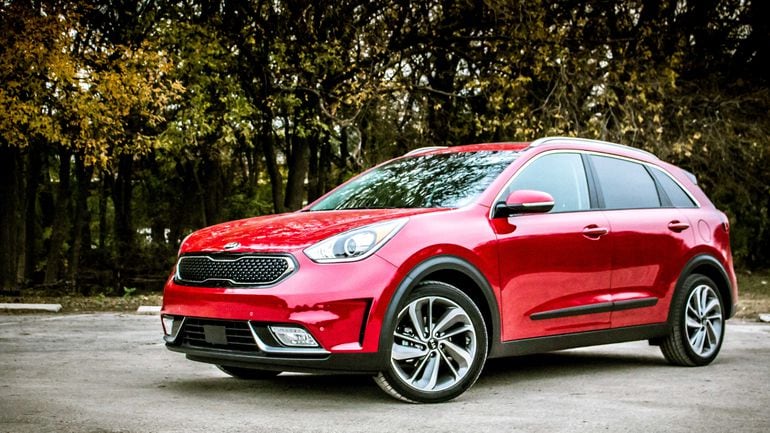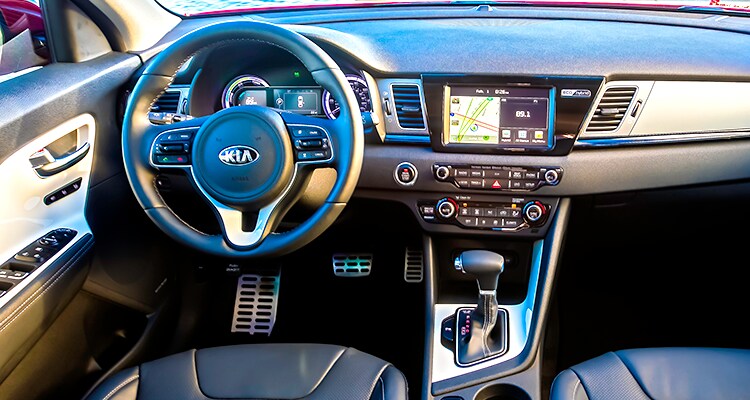 In 2017, the Kia Niro was completely redesigned, breaking records along the way. The Niro set a new Guinness World Record for the lowest fuel consumption in a hybrid car to drive the 3,715 miles it takes to get across the United States. Over the whole trip the vehicle used only 4.1 tanks of gas, averaging 76.6 miles to the gallon. While the Niro's fuel efficiency in untouchable, there are many other reasons it is a great vehicle for everyone.
Interior
Competing hybrids such as the Toyota Prius and Honda HV-R have no way of even coming close to the interior space of the Kia Niro. If the extra room inside the cabin isn't enough, the collapsible seats and hidden under-floor storage tray makes everything from road trips, to soccer games with friends not only possible, but easy. Heated and ventilated front seats and a heated steering wheel combine with the exceptional climate control to keep passengers comfortable, no matter the weather.
Battery and Transmission
The Niro uses Kia's Full Parallel Hybrid System, getting the best of both worlds from the electric motor and polymer battery.  The feather light feel of the electric motor plus the 1.56 kWh lithium-ion battery, go hand and hand to make the Niro's fuel efficiency and driving experience one you can't experience with any other vehicle.
Most hybrids sport a continuous variable transmission (CVT), but the Niro contains a 6-speed dual clutch transmission. The dual clutch transmission and Sport Mode option make this car fun and enjoyable to drive. Outstanding technology give the Niro the ability to recharge its battery while the vehicle's speed is decreasing. Fuel efficiency is improved greatly because of the renewed energy.
Exterior
Everything about the Niro is smart, including the exterior. The aerodynamic shape of the vehicle decreases the amount of drag which helps to maximize the Niro's fuel economy. Side vents can be found near the front bumper to allow the air to pass around the car. The Niro's wide build makes for a sleek and bold look. The surrounding dark trim and rear spoiler give the car an athletic edge.
At Young Kia in Layton, you'll get the chance to see the attractive Kia Niro and all the amazing qualities it offers. While you may be able to find the vehicle itself at other dealerships around Northern Utah, you won't find the car buying experience Young Kia gives you anywhere else.
Think Young. Drive Young.